The Final Report of the Fiscal Commission NI 'More fiscal devolution for Northern Ireland?' was published on 19th May 2022.  Read a copy of the full report.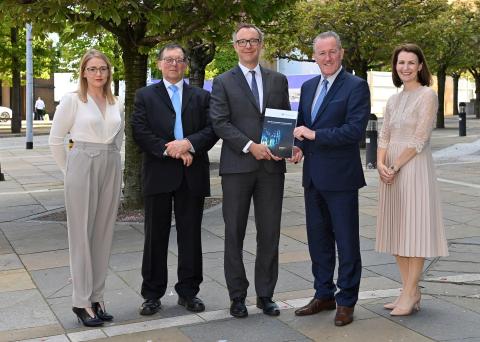 The establishment of the Independent Fiscal Commission for Northern Ireland was announced by the Finance Minister, Conor Murphy, via Written Ministerial Statement to the NI Assembly on 12 March 2021. 
The Commission is chaired by Paul Johnson, Director of the Institute for Fiscal Studies, who is joined by fellow members Professor Iain McLean, Professor of Politics at Oxford University, Professor Cathy Gormley-Heenan, former Deputy Vice-Chancellor and Professor of Politics at University of Ulster, and Dr Lisa Wilson, Senior Economist at the Nevin Economic Research Institute.
The Fiscal Commission was established to carry out a comprehensive review of the case for increasing fiscal powers available to the NI Assembly. In line with the terms of reference, the Commission will carry out research and put forward recommendations on powers to enhance the NI Assembly's fiscal responsibilities and increase its ability to raise revenues to sustainably fund public services.